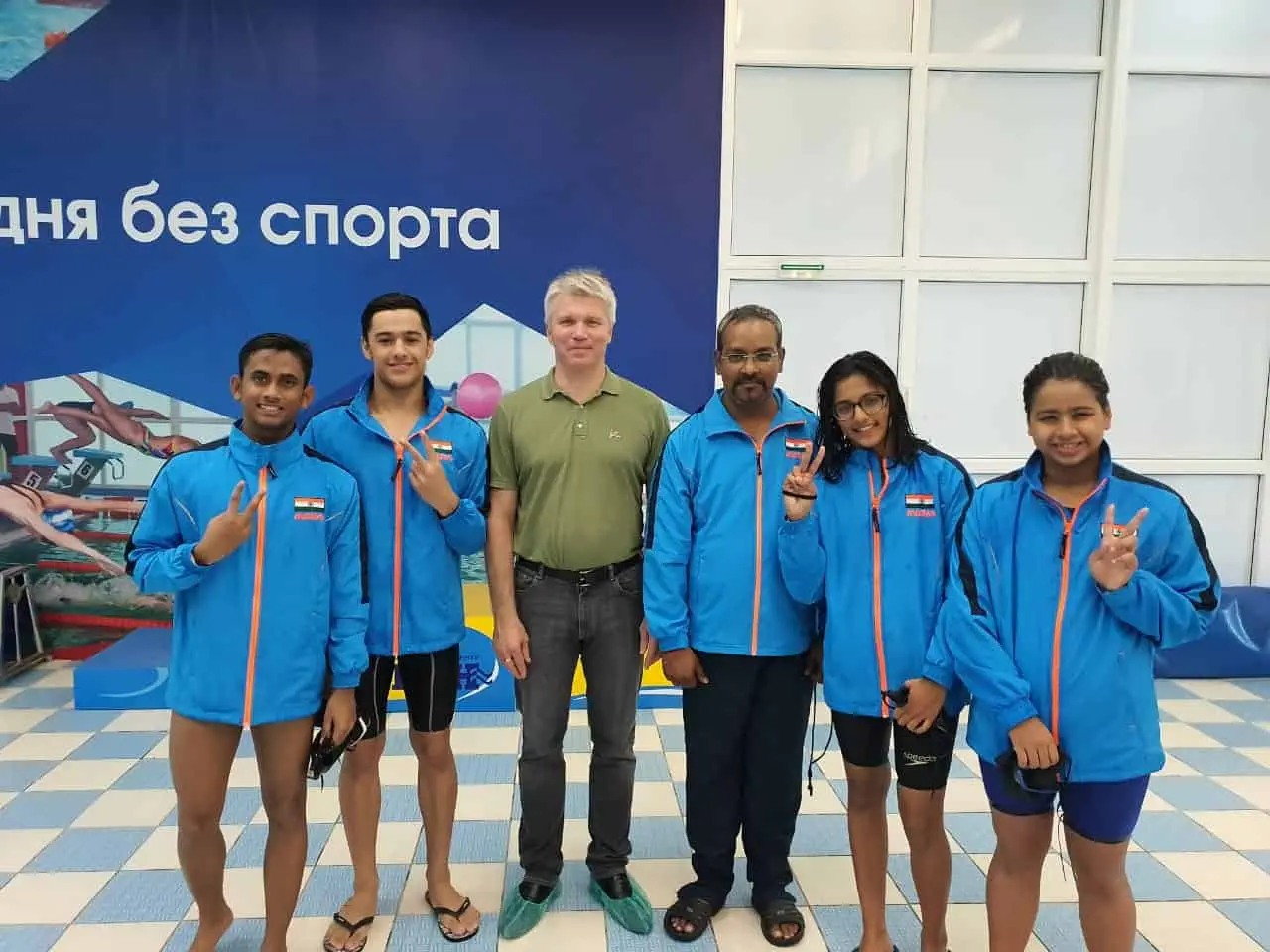 Swimmers from SAI Glenmark TIDM programme win 14 medals at Xth Asian Pacific Youth Sports Games
Indian swimmers Swadesh Mondal, Veer Khatkar, Janhvi Choudhury and Astha Choudhary claimed a total of 8 gold, 5 silver and 1 bronze medal at the swimming events at the in Xth Asian Pacific Youth Sports Games being held at Vladivostok Russia. This is a tremendous performance by the swimmers who all hail from SAI Glenmark TIDM programme in Delhi. The SGTIDM programme in Delhi is a collaboration between the Sports Authority of India and Glenmark Aquatic Foundation to provide a platform for aspiring swimmers to excel at the International level. Swimmers of the Academy under Head Coach Partha Majumder and his team of coaches have won multiple International and National medals in the past 3 years.
Seven nations took part in the event including hosts Russia, India, South Korea, North Korea, Japan, Thailand and China.
Veer Khatkar claimed gold in the 50m , 100m and 200 m Freestyle events. Swadesh Mondal established his class in the 100 m IM winning gold with a time of 01:02.98. Jhanavi Choudhury won 2 golds in the 50 m freestyle and 200 m freestyle and one bronze in the 100 m freestyle. Astha Choudhury won a silver in the 200 m Freestyle, 100 m Freestyle and 100m Individual Medley Events. The swimmers joined forces to win both the 4 X 50m Freestyle and 4 X50 m Medley events.