Naveen Panwar
Strength and Conditioning Coach
Delhi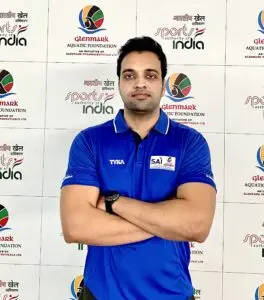 Biography
Naveen panwar was born and raised in India and played Boxing & Football at Amateur level , After completing high school Naveen continued his education in sports science as Strenght&conditioning specialist , After Graduating in Bachelor's of commerce Did his further study mentioned below –
1. ASCA Level – 1 (Australian Strenght&conditioning association)
2. Masters in Functional Training from Functional Training Institute, Australia. Which includes :-
(A) kettlebell (Level 1&2)
(B) suspended fitness (Level 1&2 )
(C) Functional Bags Level-1.
(D) Mobility Level – 1.
(E) Battling Ropes Level – 1.
3. Physical conditioning coach course from National Institute of Sports, Patiala.
4. Crossfit Level – 1 coach.
5. Certified Boxing Coach from Sports Authority of India.
6. Certified personal Trainer from Gold's Gym University.
7. Sports injury & rehab certification from sports injury 360 India.
8. Certified yoga teacher from Morarji Desai National Institute of Yoga.
9. Sports&exercise Nutrition from FSSA ( Fitness&Sports Science Association ) India.
10. Special population from FSSA (Fitness&sports science association).
Started his career as a Strenght&conditioning coach working on General and sports specific Training till now.