Lokesh Lokanna
Dry Land Coach
Bangalore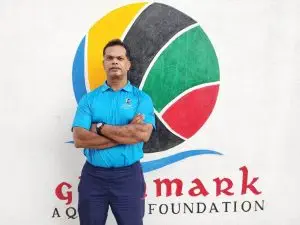 Biography
STARTED CARRIER AS A COMPETETIVE ATHELETE – CRICKETER-POWERLIFTER AND  BODY BUILDING SPORTS, WON SEVERAL MEDALS AND REPRESENTED STATE AND WON MEDALS.
VASTLY EXPERIENCED TRAINER AND GYM MANAGER, AND TRAINED  THOUSANDS  OF YOUNG  ATHELETES IN MULTIPLE SPORTS..
WORKING IN FITNESS INDUSTRY FROM LAST 25 YEARS AS A COACH AND CONSULTANT.
CLOSESLY ASSICIATIED WITH SWIMMING FROM LONG PERIOD AND TRAINED HUNDEREDS OF KARNATAKA SWIMMERS AND MADE THEM TO PERFORM AND WIN.
VERY EXPERIENCED IN SPORTS NUTRITIONS PRODUCTS  MARKETING AND SURVEY, AND GOOD KNOWLEDGE OFNUTRITION AND PROUDUCTS.
ATTENDED VARIOUS SPORTS SEMINARS AND CONFERENCES AND COURSES
VERY PASSIONATE AND COMMITTED TO WORK WITH COMPETETIVE SWIMMERS TO MAKE THEM REACH HIGHEST LEVELS.