Krushmi Chheda
Nutritionist
Mumbai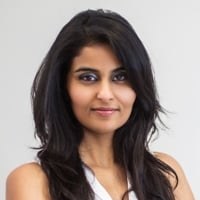 Biography
India's leading Sports Scientist & Nutritionist, an international tennis player, a pilates mentor, and a personal trainer – Krushmi embodies all the facets to best personify CORE.
Having gone through the entire journey as a professional athlete for 16 years, Krushmi brings unparalleled world class expertise and professional achievement to create a personalised consultation clinic and studio focussing on nutrition, fitness and health called CORE.
The beginning of CORE surfaces from the deep-seated affirmation of the success achieved over the years at Kokilaben Dhirubhai Ambani Hospital as the head of the Clinical and Sports Nutrition and Pilates department alongside working with renowned international physiotherapist such as Heath Matthews and Ashish Kaushik.
Krushmi has personally trained Olympians, IPL and Ranjee Trophy players, elite athletes from tennis, badminton, squash, swimming, football, golf, skating, athletics, triathletes and runners, celebrities, kids and young athletes looking to pursue their career in sport, fitness enthusiasts as well as individuals suffering from chronic conditions such as diabetes, thyroid, PCOS to achieve their fitness and performance goals.
Currently associated with a number of sporting bodies, associations, clubs and lecturer at the Exercise Science Academy, by ACSM, she is registered as an Associate Nutritionist with United Kingdom Voluntary Register of Nutritionists. Additionally, she has also contributed to columns on nutrition and fitness in British Journal of Sports Medicine, renowned newspapers and magazines in the country.