Carles Subirana
Technical Director
Bangalore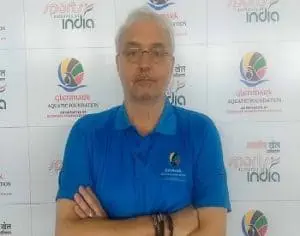 Biography
Carles Subirana is a coach with more than 38 years of experience. He has been the Technical Director of the Royal Spanish Swimming Federation and the coach of the National Training Center.
He has had a long and successful career and has participated in many major international championships, including the European , European Championships, World Championships and Olympic Games, and has represented Spain and Denmark as a coach.
Carles has achieved numerous international results including producing various medalists in the European and World Championships, specifically in the area of swimming in pool and in open water, in which the following records stand out: 1. World Record and 2. European Record.
Carles is a trainer experienced in motivation and driving world-class swimmers to achieve their full potential and also has great knowledge about the latest techniques of planning and performance assessment with regard to high-level swimmers. He also has extensive working knowledge regarding the planning and control of high altitude training.