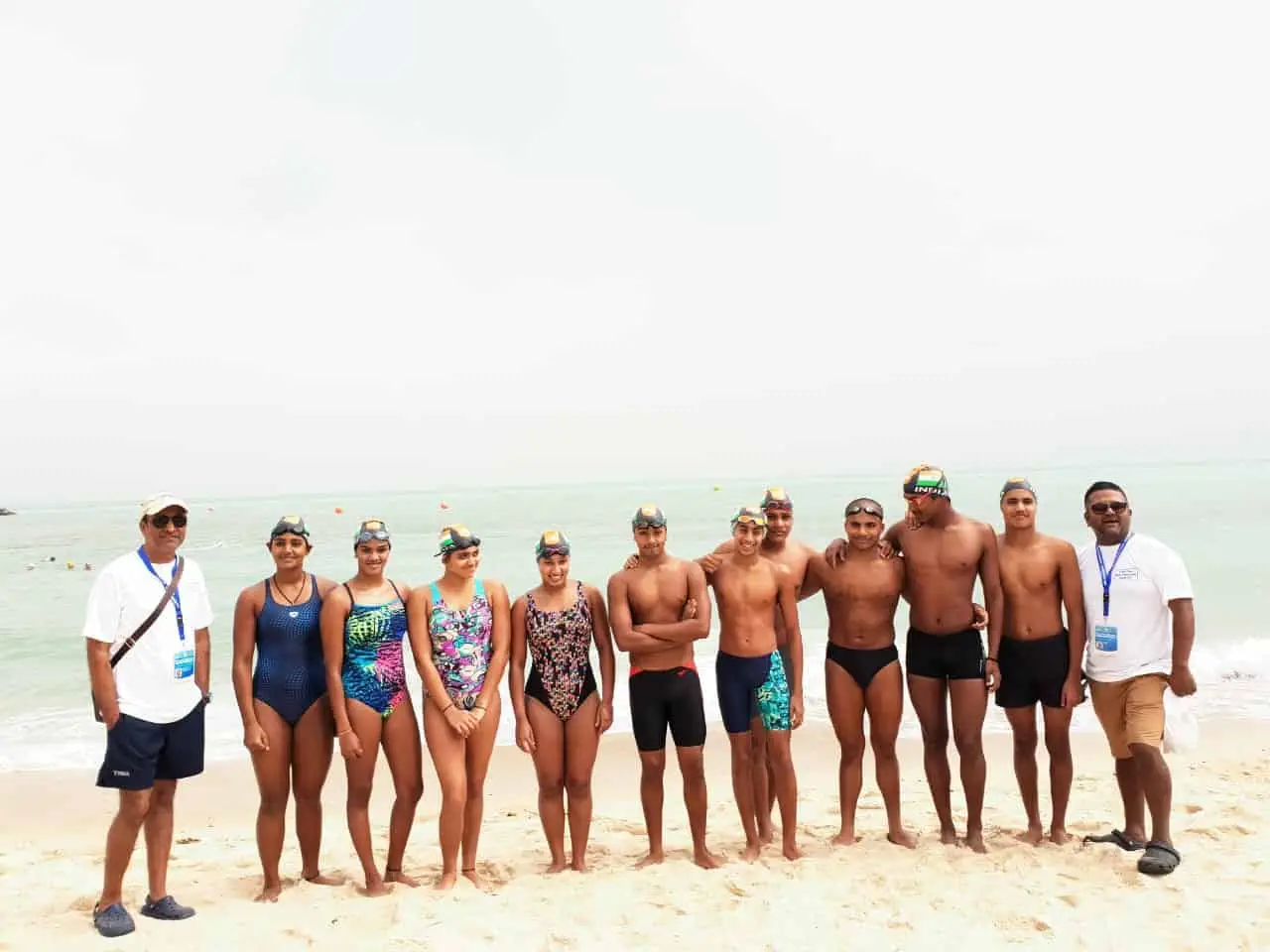 Sushrut and Saif fastest Indian Swimmers at 9th Asian Open Water Championships
Sushrut Kapse from GAF Mumbai and Saif Chandan from GAFRAY Bangalore emerged the fastest Indian swimmers at the 9th Asian Open Water Championships held at Marina Beach in Kuwait.
Sushrut finished 12th in the 10 Km race clocking a time of 03:17:46 while Saif Chandan claimed the 24th place with a time of 01:31:46 in the 5 Km race.
Both were the fastest Indians in their respective category. Coach Bushan accompanied the Indian team as a coach.