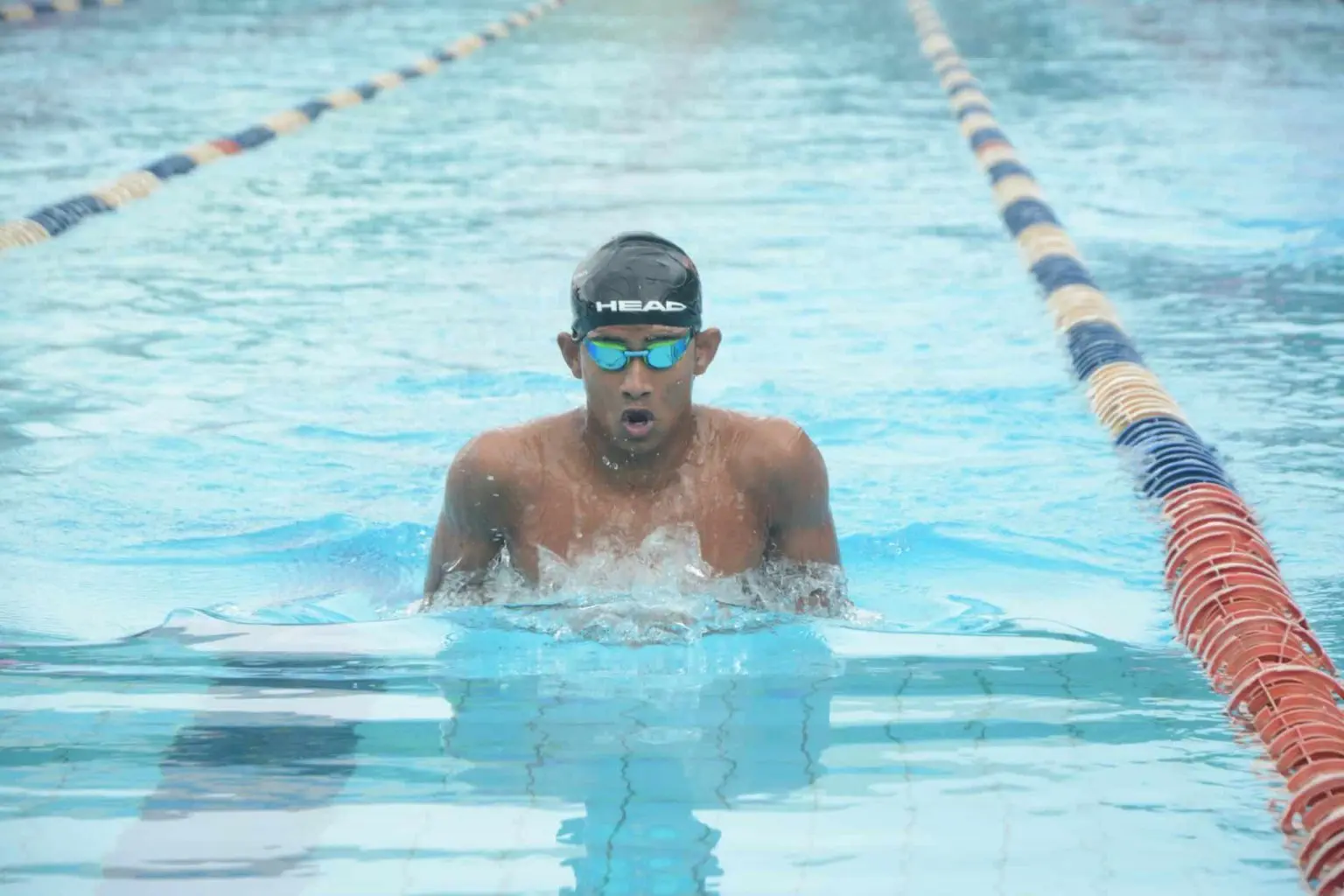 SGTIDM swimmers win 51 Individual medals at the Nationals
Swadesh Mondal returned unvanquished from the Nationals yet again after a similar feat last year. This year Swadesh broke the National record in each of the 5 events he took part in and retained the best swimmer title in the Boys Group II category. Aaryan Vernekar broke two records while Bikram Changmai and Veer Khatkar broke a record each.
The swimmers from SGTIDM Delhi won a total of 16 Golds, 17 Silver and 18 bronze medals. The details of the swimmers and the performances are given below.
| Swimmer Name | Gold | Silver | Bronze | NMR |
| --- | --- | --- | --- | --- |
| Swadesh Mondal | 5 | 0 | 0 | 5 |
| Aaryan Bhosale | 0 | 0 | 1 | 0 |
| Aditya Dubey | 0 | 2 | 1 | 0 |
| Ansu Kar | 2 | 0 | 1 | 0 |
| Anubhuti Baruah | 1 | 0 | 2 | 0 |
| Anurag Singh | 0 | 0 | 1 | 0 |
| Aryan Varnekar | 2 | 2 | 0 | 2 |
| Astha Choudhary | 0 | 0 | 1 | 0 |
| Bikram Changmai | 1 | 3 | 0 | 1 |
| Firdoush Khayamkhani | 2 | 1 | 0 | 0 |
| Gyan Sandhan Kashyap | 0 | 0 | 2 | 0 |
| Hiren Sagolsem | 0 | 0 | 1 | 0 |
| Janhavi Choudhry | 0 | 0 | 1 | 0 |
| Prachi Tokas | 0 | 2 | 2 | 0 |
| Sanskar Tokas | 0 | 2 | 1 | 0 |
| Shivangi Sharma | 0 | 1 | 0 | 0 |
| Tanish Kashwan | 0 | 0 | 1 | 0 |
| Tanisha Malviya | 0 | 2 | 0 | 0 |
| Uttara Gogoi | 1 | 0 | 1 | 0 |
| Veer Khatkar | 2 | 1 | 1 | 1 |
| Vishal Grewal | 0 | 1 | 1 | 0 |
| Total | 16 | 17 | 18 | 9 |
| | | | | |