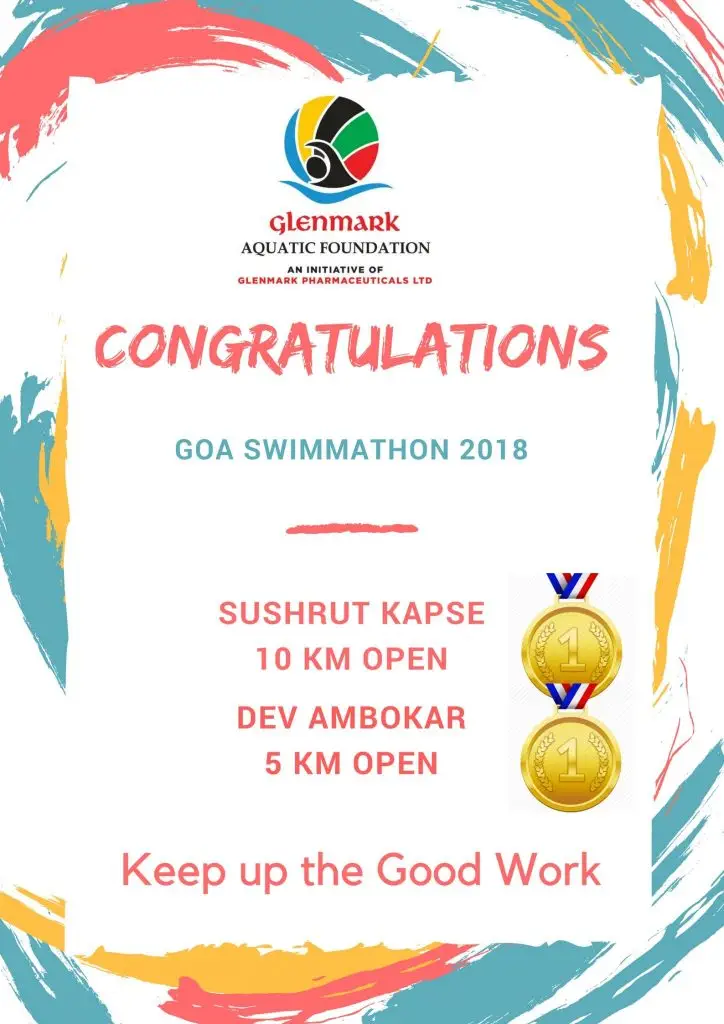 GAF swimmers Sushrut Kapse and Dev Ambokar win gold at the Goa Swimathon 2018
Sushrut Kapse and Dev Ambokar from Glenmark Aquatic Foundation Mumbai won the 10K and 5K races at the Goa Swimathon held on 25th February 2017. The Goa Swimathon is a premier Open Water swimming championship. Open Water swimming is an Olympic event.
Sushrut continued his impressive run of form clocking a time of 01:50.50 to win the extremely competitive 10K race. He bettered his performance from the 1st National Junior Open Water Championships held in Udipi on Dec 30th 2017 where he claimed gold with a time of 02:18.02. Sushrut is emerging as one of the top open Water Swimmers in India. He set a new meet record at the Khar Gymkhana's Subodh Danke Memorial 13th Marathon swimming a distance of 5K in a time of 57:19.65.
Dev Ambokar won the 5K race clocking a time of 01:00.47 . He like his teammate Sushrut won the Khar Gymkhana's Subodh Danke Memorial 13th Marathon in the U-16 category with a time of 58:58.27