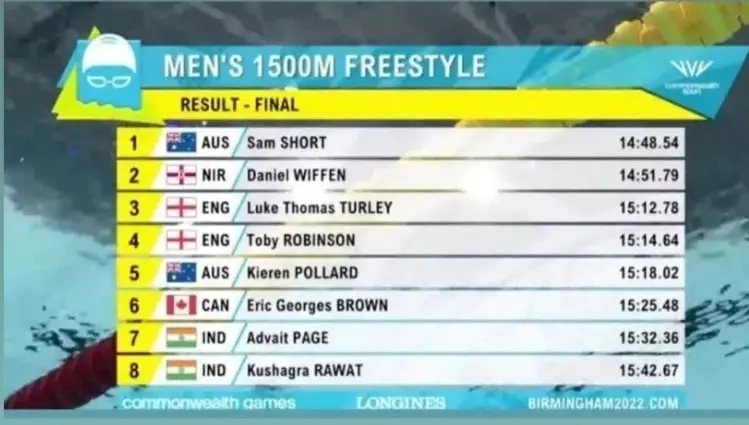 Advait and Kushagra perform at the Finals of CWG 2022 in the 1500 m
Indian Swimming is definitely heading in the right direction.
We are happy that both our swimmers Kushagra & Advait @ gave their best by reaching to the finals of the CWG 2022.
We will keep working harder towards our goal of an International medal.
We would also like to congratulate @srihari33 & @sajanprakash for their fantastic performances.